Tuxedo or flip-flops - the casino dress code review So, the weekend is here, finally! Are you planning something exciting for this Saturday night? Maybe a visit to a casino close by?
Nice! But do you have the proper outfit? Before you rush to the mall, read this quick review of casino's dress code. It will surely help you.   
European élégance vs. American casino informality. 

What are the motives and inspirations for those who decide to have a casino night out? Such entertainment is taken on for variety of reasons: the game itself, improving skills you've already got, vacation and relax or meeting an interesting member of the opposite sex. For that particular evening though, many chose to prepare something special – to put on finest garment and spice it up with classy accessories. Motivated largely by movies, the upscale feel associated with high-roller gambling nights, excitement that comes with risk and luxurious surroundings – are main inspirations for women and men to have it a little bit more chic.

It's no secret however, that dress codes in European – or European-style if you prefer – and American casinos and resorts vary significantly. While during daytime we can generalize that a casual, tourist-like wear is acceptable, things change when we scan the crowd at game tables in the evening, casino nights or custom gambling events. Opinions are that in Las Vegas or Atlantic City there virtually isn't such a thing as clothing regimen. You can spot people in shorts, beach sandals or worn out biker jacket. Jeans are alright as long as they're clean really. But flip-flops and tank-tops…not necessarily. It's the American informality indeed but shall it be a trend-setter for a gambling industry apparel? It might adhere to the cocktail waitresses, but even the casino staff of various levels usually wears uniforms of a traditional shape and style. Remember you share not only the gaming table but also the atmosphere and customs in the whole establishment.
Some say that the amazing popularity of online or mobile casinos are to blame for the drop in standards of appearance in the actual gambling spots. Yet some of the "Americanized" casinos apply slogans like "no shirt, no shoes, no slots" and places like Bellagio or Wynn strongly oppose any flashy clothing or dresses that are barely there. In Europe, at gambling resorts like Monte Carlo (of course) or London, you will encounter at least business casual dress code and you will certainly not be allowed into specific game rooms in Monte Carlo wearing sport shoes, no tie and no jacket of some sort. You can always find lower-class facilities that are not fashion-orientated at all, where your sweat pants and a visor will not attract attention.
Ladies and Gents, girls and fellas.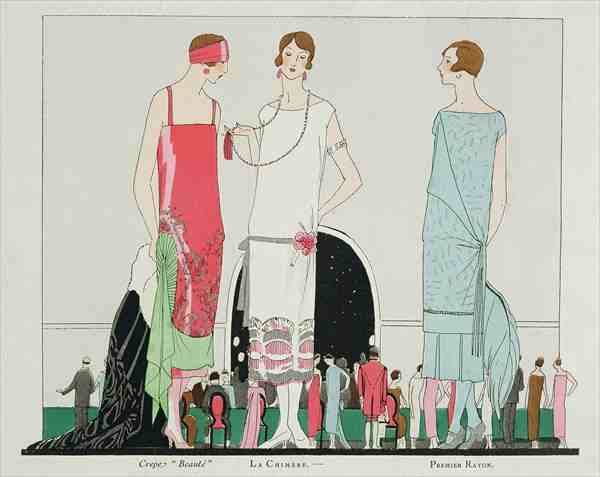 If you really want to dress up for an evening at a gambling table, you can go for the classic, without dangerously crossing the boarder between style and a masquerade. For ladies an evening dress does the trick. It can have some cocktail attire feel to it, of a nice length. Complete it with some dangly earrings. You can chose a two piece suit but remember, it's a casino night, not your office so have fun with accessories (but leave the feather boa alone). Gentlemen who want that high-class look can put on everything from tailored tuxedo to a decent suit, completed with shiny shoes or even a fedora and a pocket watch. You don't have to be a high-roller but you can feel like one that night! These looks cater to the casino/club image from the 1920s, that often is a first styling people come up with. Therefore if you ladies sport a short, wavy hairdo and add some long pearl necklace – the casino regulars will notice, that you know what "the deal is". A little Cotton Club feel is a good idea.

These are options that guarantee most class and taste for the casino night. Yet today the streets, club and amusement spots are being ruled by what is hot and trendy in general. And that's very good, as long as it doesn't breach the most basic of casino attire basics. You can easily add some fashionable accents to a "regular" evening ensemble – such as a silk scarf, some trendy bracelets, strappy heels or anything else in this-season's color. Same thing with menswear. An interesting collar or unusual pair of shoes (as long as they're closed-toe ones)– perfect. Funny yet celebratory accent – get a bow tie or funky bell-bottoms straight from the 70s. Keep it clean, feel superb and you can't go wrong.
"Yay" or "Nay".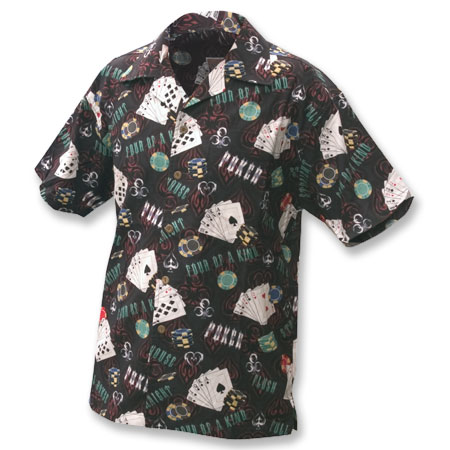 It is not always about class and top-notch apparel. Casino nights and gambling experience should also be comfortable. Bearing in mind the general dress codes in particular facilities, simply try to wear outfits that are fitted and comfy. If you are in a casino for some serious play last thing you need is a piece of garment too tight here or "malfunctioning" somewhere else. That will not add to your concentration and strategic efforts at the table.

Remember that in most casino resorts there are also restaurants and bar lounges with different clothing regulations. As mentioned before, even if on that particular night you don't need to emerge as an opera enthusiast, you can attempt to contact the front desk or casino staff members to borrow a simple jacket – that goes to women and men – or some other long-sleeved ensemble. Many gambling rooms slightly exaggerate with using the air-conditioning so also a sports jacket is a winner. Be functional – don't put your belongings in your back pockets and ladies, zip the purse or have a multi-pocket handbag. And do not forget that even in designer clothing and with diamond-incrusted mobile, if it rings constantly and beyond imagination, you will not impress anyone. On a very contrary. Have a watch though, so as not to lose track of time in the excitement of the game.

It's worth remembering that at any given time you can meet sharply dressed players and casino visitors. Any variation of an evening-wear will simply cater to your confidence. It is not well seen, or straight prohibited, to walk around in t-shirts or blouses with offensive prints or controversial depictions. Are you there as a tourists? You probably have a tight sight-seeing schedule but also usually aware of what you're going to see that particular afternoon or evening. Therefore it would be nicer not to appear as if we crashed a wrong party. It's all about that special feel and although each one of us has individual point of view – if you sport a pair of flip-flops with a shirt saying who you not voted for – then maybe consider a cinema flick. If, on the other hand, you want to go for something more exquisite boost your look and you'll get a fantastic casino experience as if James Bond could walk in any second.
Ale