We've dedicated this section of Gambling Planet to listing all of today's major, online-gaming software developers. As of today, there are over 160 companies providing online casinos with the software solutions that make Internet gambling possible - a figure that is steadily growing along with the industry itself.
The companies listed below comprise the A-list of online-gambling software develpers. Many of them are mentioned throughout the various sections on our site, mainly because they play such a crucial role in defining the feel and style of so many online casinos.
Each and every software provider has its own distinctive style, so if you find you enjoy playing with one company's product more than another's, you may want to search for other casinos that use its software.
To view our list of top online casinos sorted for software providers, click here. For more information about each particular company and its products, click on the official-website links provided below.
Playtech

Though Playtech is a relative latecomer to the online-gaming scene, it overtook the competition with giant leaps of innovative thinking and quickly became the world's largest publicly traded, online-gaming developer. Founded in 1999, Playtech now boasts the largest number of licensees and is listed on the London Stock Exchange (AIM: PTEC).
Playtech was the first developer to introduce many of the online-gaming features we now take for granted, including VIP ratings, comp-point schemes, access to game and transaction histories in real-time, cutting-edge fraud-prevention tools, and much more. But perhaps the most revolutionary move - the one that made Playtech the gaming giant it is today - was its introduction of "unified-platform" technology, which allowed players and operators to access several gaming activities using a single user account.
The significance of a unified platform is that  it makes players the main entities, rather than the casinos or poker rooms they are playing in. That way, a single player account is sufficient for all kinds of activities, and cross-platform activities (for example, poker and casino activities) are just as easily accessible for players as they are easily monitored by operators and support teams.
This proved to be crucial, especially because of the abundance of online-gaming activities supported by Playtech software – casinos, poker, bingo, mobile gaming, arcade games, live gaming... and basically any online gaming-related activity under the sun.
Playtech's software is also known for its reliability, security, multi-lingual platforms, superb graphics and high speed. This is why so many top online casinos choose to use Playtech as their platform. Their large client list includes, among others, many leading online casinos and poker rooms such as Casino Tropez and Europa Casino.
Playtech is indeed an industry giant, and no matter what online gaming action you're looking for, sooner or later your search will probably lead you to a Playtech-powered site.
Microgaming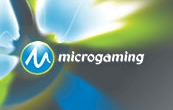 With many years of success behind them, and boasting a long list of popular sites (second only to Playtech), it comes as no surprise that Microgaming's slogan reads "we are the game". Established back in 1994, Microgaming has managed to stay ahead of the game with innovative and progressive thinking, uncompromised safety features and product quality, and powerful management tools.
Above all that, Microgaming is best known in the industry for offering some of the biggest jackpots on the internet. Its progressive jackpot network allows players to participate in over 20 progressive games that are available to all casinos powered by Microgaming software, and has become the company's trademark.
Since its inception, the various participating casinos have paid out over $225 million in prizes.
Microgaming also runs the world's largest online poker network, connecting players from around the globe with a platform that supports many languages. Their poker tournament schedule is considered to be one of the most aggressive and rewarding on the net. Microgaming also offers a bingo network, live dealer games, mobile gaming solutions and even land-based software packages for live casino operators.
Here are some of the more distinguished casino clients that chose Microgaming as their software platform: Spin Palace Casino, Roxy Palace Casino, Prime Casino, and Casino Splendido. You are guaranteed to have a smooth experience with Microgaming's quality software, and a great time.
Cryptologic

CryptoLogic, Inc. was founded back in 1995, and became publicly traded on the Canadian Dealer Network (CDN) less than one year later. 1996 was also the year they introduced their first online casino – the famous InterCasino. This Toronto-based company commenced trading on the Toronto Stock Exchange (TSE) back in 1998 (listed under CRY on the TSE, and CRYP on Nasdaq).
Software innovations introduced by Cryptologic throughout the years have redefined online gaming time and again, and include features such as: multi-player games, live chat, custom browser windows and casino environments that support 3D graphics. Cryptologic has also been a leading force in internet security, devising the 'E-Cash' system where players first receive a PIN via regular mail, before they can withdraw funds. Backed with toll-free phone numbers offering 24-hour support, Cryptologic is met with great satisfaction among its many customers worldwide.
Major casino and poker sites using Cryptologic software include one of our personal favorites, the previously mentioned InterCasino.
Boss Media

This successful Swedish software company has been publicly traded on the Stockholm Stock Exchange since 1999, and was originally founded in 1996. What started out as a one of the first companies in the world to operate an online casino and gaming portal quickly turned into a software provider for others who were seeking the same results.
Boss Media discontinued their own casino and gaming businesses, and devoted themselves entirely to gaming software development.
Boss Media specializes in software solutions for a wide variety of platforms. From PC's, hand-held computers and mobile phones, to interactive TV and Video Terminal systems, Boss Media caters to all your electronic gaming needs.
GamblingSoftware.com

GamblingSoftware.com has been a leading force in the online gaming industry since 1997, when it started specializing in Java-based 'no download required' casino games.
These instant-play applications allow players to enjoy sophisticated casino games straight out of the browser, with no need to download files onto their computer. The main advantage introduced by these 'no download required' applications, is that players can log on from any computer, and, using their unique username and password, start playing instantly.
For example, there is no need to download bulky software files onto your office computer at work. All you need is internet access, and you can play straight out of the browser, without leaving behind any traces of your gaming preferences (provided you delete the browser's history). This innovation has since become standard, and most software providers offer at least a smaller version of their casino for 'no download' play.
GamblingSoftware continues to lead the market with technological innovations for wireless gaming, including security and usability solutions.
The company has over 50 licensees and was acquired in 2003 by Victory Gaming Inc. (VGI), a gaming entertainment company based in British Columbia, Canada.
Net Entertainment
Net Entertainment is a market-leading vendor of award-winning, browser-based gaming software. Its core product, CasinoModule™, is a complete gaming platform that comprises a high number of browser-based games.
Net Entertainment also offers technical support in 21 languages and has the most extensive management system available on the market, allowing true real-time management and operation control. Clients receive system solutions that are not only adapted to their own particular needs but, also, maintain easy integration with their existing websites.
What's more, Net Entertainment provides a full suite of services, including system hosting and operations monitoring, 24-7 second-line technical support, account management, and access to complementary new software releases every 12 weeks.
Hosting is available in both Malta and Costa Rica, and two independent third parties have tested and verified CasinoModule's™ randomness, garnering the product a seal of credibility that extends to the operations of Net Entertainment's licensees. CasinoModule™ also provides support for player protection and is accredited by G4 and eCOGRA. It is already the program of choice for well over 50 renowned online gaming operators—including Unibet, Bet-at-home, Betsson, PokerRoom, BetClick and Goldbet—and is licensed by Net Entertainment based on a royalty-revenue system.
The company is listed on the Nordic Growth Market (NET-B). For more information, please visit the company's website.
Proprietary Software
Some online gaming sites choose to develop and use their very own software, rather than seeking a partnership with other gaming companies that specialize in software development. This is referred to as 'proprietary software'. There are some advantages to playing at sites that use proprietary software, most notably the possibility of finding unique games.
While major gaming software companies supply many (sometimes hundreds) of sites with the same platform, player networks and games, sites which choose to run independently, using their proprietary software, will have a distinguished feel and atmosphere about them.
The possible disadvantages of playing in a proprietary site are, first and foremost, security and reliability. The world's major gaming software suppliers are publicly traded, well established companies, with a large client base and many investors to answer to. Absolute Poker, for example, is a site that uses proprietary software.
Even though all players involved where fully compensated, the site has lately admitted to cheating taking place through misuse of the software by a company employee or executive. Incidents like these are very rare, since online gaming companies stand to loose much more than they stand to gain by misuse of the software.
Another possible disadvantage is sometimes a low player volume. With communal games such as online poker, it is essential for a site to offer players ready competition all the time, and small sites may have trouble guaranteeing non-stop action, since they are not part of a larger network of sites.
That being said, all sites using proprietary software listed on this website are well-established and reputable sites in their own right. These sites are big enough to run on their own software while making use of the latest security innovations in the industry, as well as to ensure a high player volume at all times.
Some proprietary sites are actually the longest running gaming sites on the internet, and boast higher player volume than other, network-based sites! 888 Casino, in fact, is not only run with proprietary software, but is the biggest online casino on the Internet and one of our personal favorites.
PartyGaming
The publicly-traded PartyGaming is best known for its popular poker room PartyPoker, but back in 1997, the year it was founded, it only operated Starluck Casino, and focused most of its energy during those early years on its casino network.
In 2001 it launched its flagship site – PartyPoker, and the site quickly became the world's largest online poker brand - based on ring game revenue, as well as a number of registered active players. After US congress passed the anti-online gambling legislation in 2006, PartyPoker suffered a setback, its strongest market.
Since then, however, it has been steadily increasing its presence in Europe, and still remains one of the biggest online poker rooms. Among other sites, PartyGaming also operates the popular, cutting-edge PartyCasino site, as well as sites dedicated to bingo and backgammon.
Yes, you guessed correctly – PartyBingo and PartyGammon.
Orbis' OpenBet
OpenBet is the online gaming software solution developed by Orbis Technologies, Ltd, a British company established in 1996. Orbis' OpenBet presents seven separate software modules - Casino, Rake Games, Sportsbook, Fixed Odd Games, Retail, Exchange and Marketing. These seven modules, and the unique conceptual ties between them, allow operators to provide their players with all their gaming solutions, as well as information, security and support, using one single account.
Orbis calls this the 'one account, one wallet solution', and has seen great growth since its introduction. The platform also supports multiple languages and currencies.
The leading OpenBet brand is, without a doubt, Lasseters Casino. Other clients include Macau Slot Sportsbook and Macau Jockey Club.
Realtime Gaming
Realtime Gaming (RTG) has been in business since 1998, but has experienced a big boost in business since the American congress passed the Anti Gambling bill in 2006.
As one of the marked leaders, supporting more than 70 casinos and gaming brands, Realtime Gaming took a unique stand after the American bill passed – they decided not to decide. RTG does not have an official policy regarding American players.
While other software providers have made their policy clear to their clients, Realtime Gaming left the decision in the hands of each of their clients. This is why some sites powered by RTG are open to US players, while others are not. With American players still being a big part of the industry, and with many casinos refusing to accept their deposits, these players are always on the lookout for ways to get around the new bill and play online.
This is the main reason why RTG has been showing a huge profit since 2006.
Realtime Gaming is perhaps best known for its progressive slots, running one of the three largest slots networks on the internet. Its jackpots are also among the biggest on the net. All RTG software uses a random number generator that was tested and certified by Technical Systems Testing, and is constantly monitored by the third party to ensure fairness in every game.
Realtime Gaming is based in Curaçao, which is one of the Caribbean islands in the Netherlands Antilles. Hastings International BV, based on the same island, is RTG's authorized distributor for software and all marketing issues. The following are among Realtime Gaming's better known clients: Bodog Casino, Club USA Casino, Mighty Slots, Crystal Palace Online Casino and Rushmore Casino.
Vegas Technology
Vegas Technology is owned by E.H. Gaming Ventures, Inc. of Antigua. It was established in 1997, and started running its flagship site – English Harbour Casino, the very same year.
Vegas Technology sites are known as English-Speaking destinations, catering mainly to players from the US, UK and Australia. Barring a few states, most US players are welcome to their sites.
Perhaps the biggest downside to Vegas Technology software is that it currently only supports English. There are, however, other redeeming features to the platform, most notably a fresh choice of unique games that is updated regularly.
Vegas Technologies takes great pride in updating old casino classics and keeping them up-to-date by using new graphics and sound solutions. Another feature that developers at Vegas Technology have put their minds to since the early days is the ability to play with both 'download' and 'no-download' software without compromising the quality of the graphics or the ever-important response time.
The main current attraction offered by Vegas Technology software, through its various casino clients, is a series of video slots that take advantage of the latest graphic and sound innovations in the gaming field. These slot machines are designed to give players an experience that, to quote some software critics, 'is even better than the real thing'.
Grand Virtual
An industry leader with an international flavor, Grand Virtual Online Gaming Technology has been around since 1997, and has never stopped innovating and improving the field. Grand Virtual insists on being a global leader, and as such has developed flexible solutions that are easily extensible for future growth and applicability.
In other words, the software's big advantage is that it is designed to accommodate many different types of gaming client platforms and their ever-changing needs.
One obvious example is Grand Virtual's many international clients, which each enjoy multi-lingual platforms and accept multiple currencies. As a result, Grand Virtual gaming products are used by millions of players in over 200 countries around the world.
Due to its high modularity, Grand Virtual software is able to support both traditional and emerging gaming models, including "real-time, chance-based, skill-based, multi-hand, multi-player peer-to peer, one-to-many, many-to-many and against-the-house, single- and multi-tiered tournaments, lotteries, progressives and others.
It is also able to support many types of client platforms, including PCs, mobile phones, interactive TV, gaming consoles, etc". If that's not enough, the software can also "integrate diverse multimedia technologies for graphics and user interfaces, including Java, Flash, Shockwave, ActiveX, DHTML, AJAX and various streaming formats"(from Grand Virtual's official site).
If you can think of anything they've missed, feel free to let them know.
Rival Gaming
True to its name, Rival Gaming offers a young, hip alternative to the more established gaming software providers. This newcomer must be innovative and highly creative in order to attract clients to its unique software solutions.
Established in 2006, Rival Gaming aims at the younger gambling crowd, going after a generation of gamers and internet lovers that are looking for a true internet gambling experience, rather than an online site that is trying to imitate a brick-and-mortar Las Vegas Casino.
Rival Gaming incorporates in its products all the standard solutions the industry has come to expect from all leading software providers, such as - advanced security features, powerful back-end systems and marketing tools for casino operators, flexible design and cross-platform solutions, etc. But its real claim to fame, and what is already helping it become a true rival to the more established gaming software developers, is its technological appeal to the somewhat younger, internet-savvy gambler.
The first noticeable example is introducing casino software that is fully downloadable to both Windows and Mac environments. The other main feature is already gaining much attention around the internet, and is known as the 'i-Slots'. These are multi-reel, multi-line slot machines that are 'enhanced' with interactive mini-games and short video clips. This innovation, which has already created a buzz in the internet gaming scene, attracts players that have spent their childhood playing video games and watching fast-paced movies.
Traditional slots are not as impressive to this younger generation of gamblers, but Rival Gaming is changing all that with the trendy 'i-Slots' – part slots, part video game, part movie. Rival Gaming is growing fast, and has already surpassed some of its rivals in market share percentage.
Rival Gaming sites include: Superior Casino, Pantasia Online Casino, Da Vinci's Gold and Simon Says Casino.